A Digital Pawprint
for your Pets.
Everything about your pet, verified and readily available. Proof of ownership to help find lost pets & protect against theft. Medical records, care instructions, family trees, and more. 

From food, to shots. You're on it.
Organize everything about your pet in one place, easily accessible from anywhere.
Keep notes about your pet's preferences and feeding schedule handy to share with caretakers at any time.
Store medical records, get medication reminders, and keep critical contact numbers for each pet.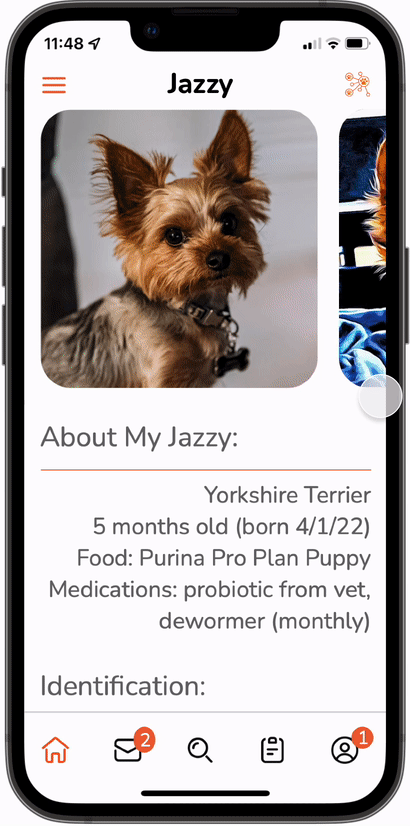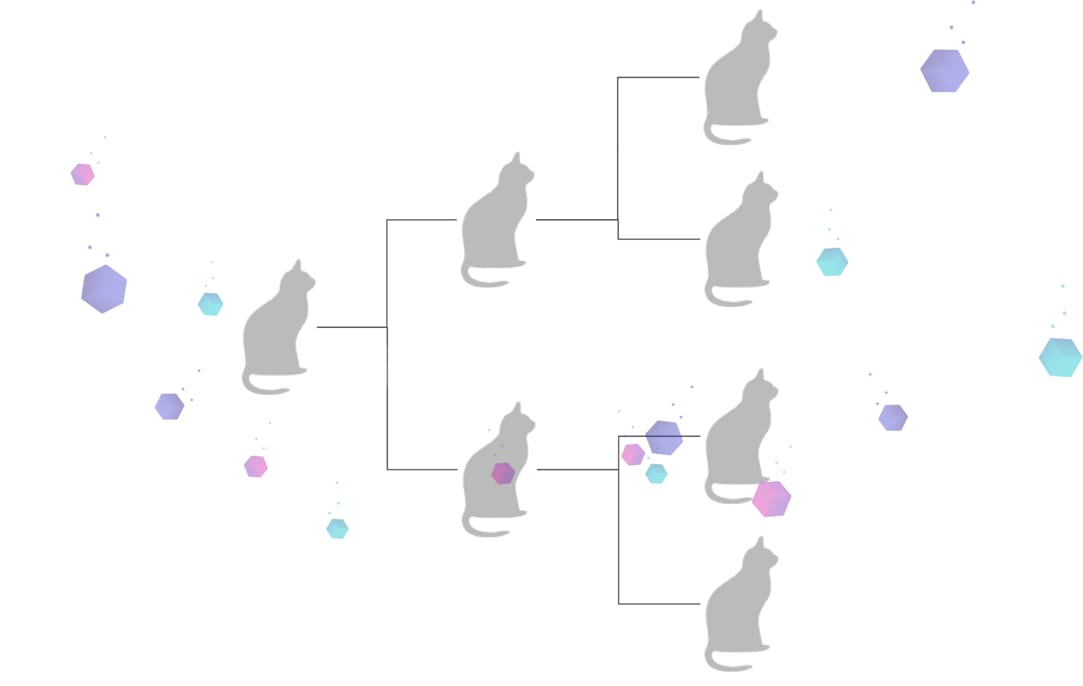 Pet genealogy, unlike any other. 
Free, immutable, and transparent genealogy data. Because ownership is verified and minted on a distributed public ledger, Petoshi's genealogy is the only open set of data and is not reliant on private databases that cost you money. For each pet in the tree, you can see the information that their caretaker has made publicly-available, like DNA tests, adoption certificates, AKC registrations, and more.
Lost Pets, Found. More securely than ever before.
No need to list your personal contact information on a tag for anyone to see, and no need to buy new tags if your contact info changes. Your contact information is managed and only viewable by you. Someone who finds your lost pet can instantly notify you of the pet's location via Petoshi's secure and private system.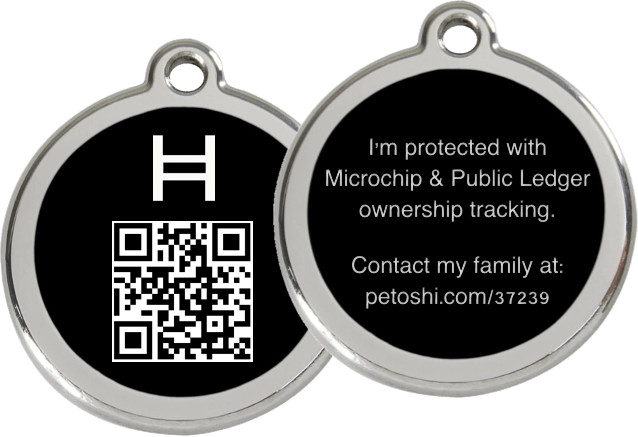 Would-be thieves: have a change of heart or be caught.
Use one of our tags or print one for yourself in order to get the message across to thieves. Knowing that a pet could be microchipped is problematic for a thief, and adding public ledger tracking on top of that really makes it unappealing to try to resell or ransom a pet. Petoshi tracking doesn't depend on any tag, device, or private database. Ownership is verified via NFT on a decentralized public ledger viewable by anyone for free. Anytime ownership changes or new information about a pet is added to its Petoshi profile, the public ledger is updated to verify the activity. Only the current owner of the pet has the ability to transfer ownership to a new party, and therefore, someone trying to sell a stolen pet without this ability would be caught and reported.
Proof of Ownership, verified via public ledger.
Petoshi verifies ownership using multiple methods that range from real-time feedback from partner shelters via the Petoshi API, to a robust KYP (Know-Your-Pet) process that requires evidence of items that only the true owner could possess. Once the proof of ownership criteria are met, digital proof of the real-world items are tied to a pet profile privately and permanently, and the profile is minted as an NFT that is owned by the accountholder. The NFT can be kept safe in the Petoshi Wallet and serves as permanent proof of ownership for current and future owners.
Petoshi's on-chain transactions run on Hedera Hashgraph, the only public ledger that uses hashgraph consensus (a faster, more secure alternative to blockchain consensus mechanisms). Hedera is blazing fast, scalable, secure, and energy-efficient, thus providing the Petoshi community with a strong open-source foundation for executing on the most critical processes, without hurting the environment. Learn more about Hedera to see why we believe it to be the best public ledger solution for Petoshi.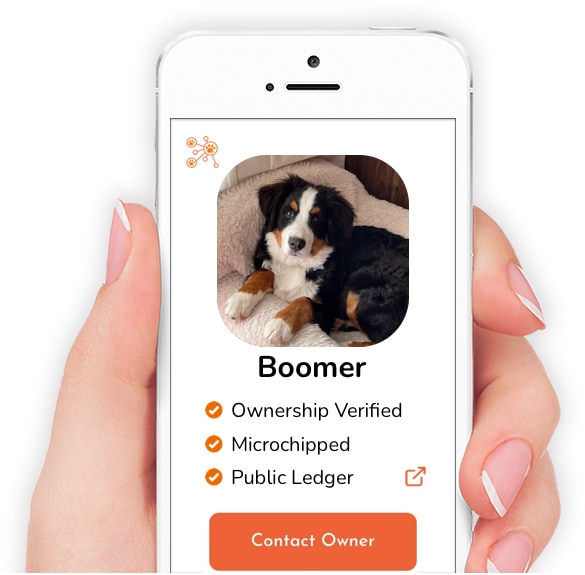 Prove Your Ownership
Create your Petoshi account and claim ownership of a re-homed pet or create original ownership NFTs for each of your pets on the public ledger.

Tag on Collar
Make your own (we provide templates) or purchase one from the Petoshi Store. The tag provides critical information, but even if the tag is removed, your ownership record is protected.

Privacy & Security
None of your personal information is publicly accessible on Petoshi.com or the public ledger.